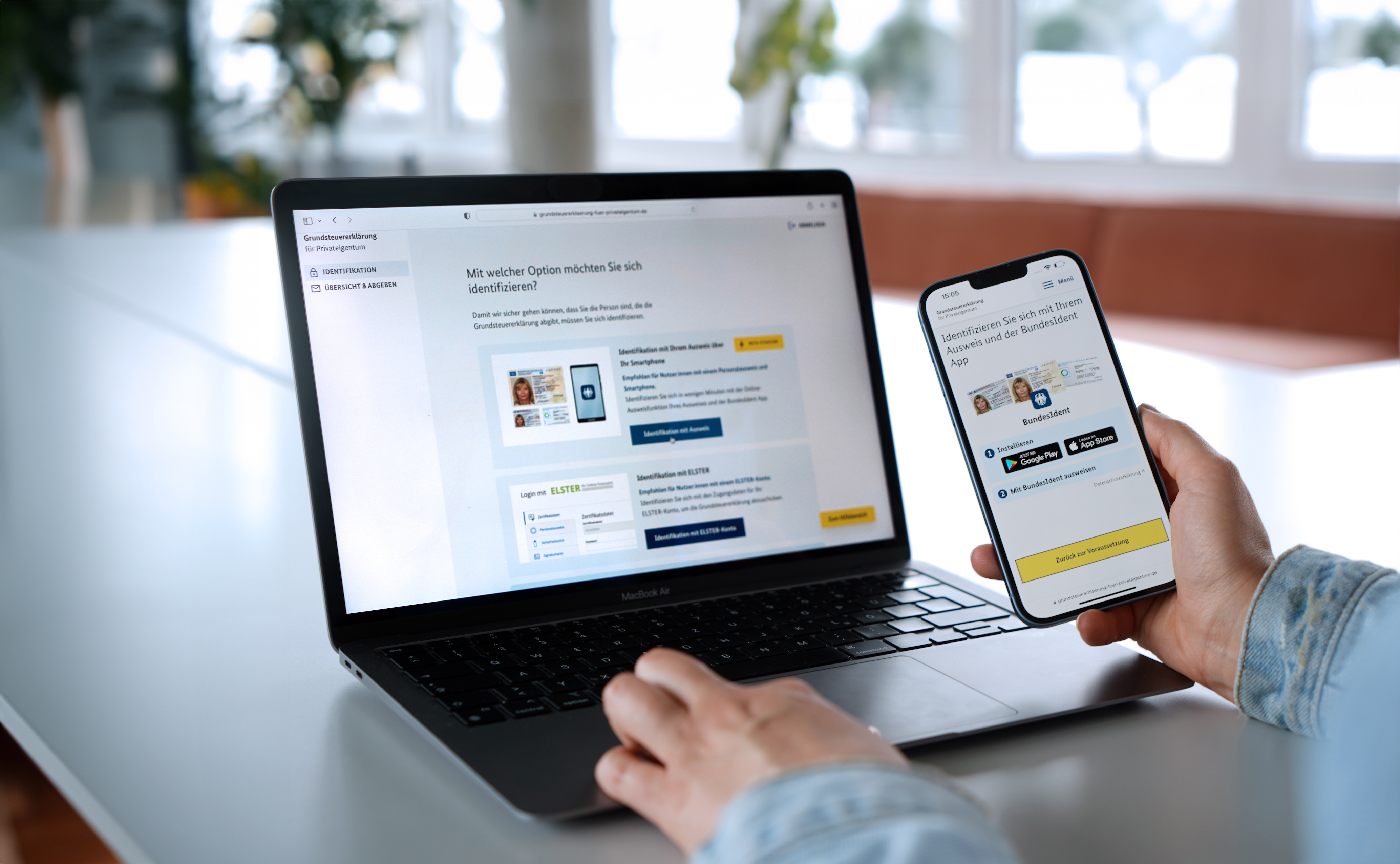 Digital Identities: BundesIdent ends after pilot phase, findings will be incorporated into overall project
On behalf of the German Federal Ministry of the Interior and Community (BMI), we have been working on the overall GovLabDE Digital Identities project since mid-2022. One of our tasks was the development of a native, expandable mobile app that guides users step by step and intuitively through the initial setup and the identification process with the online ID function (eID) to simplify the use of online administrative services.
Due to new prioritizations within the overall GovLabDE Digital Identities project, work on the BundesIdent application will now not be continued after the pilot phase. Regardless of this, the BMI and DigitalService are committed to continuing to work together as part of the overall project. Discussions are underway on the future distribution of roles and the specific further procedure.