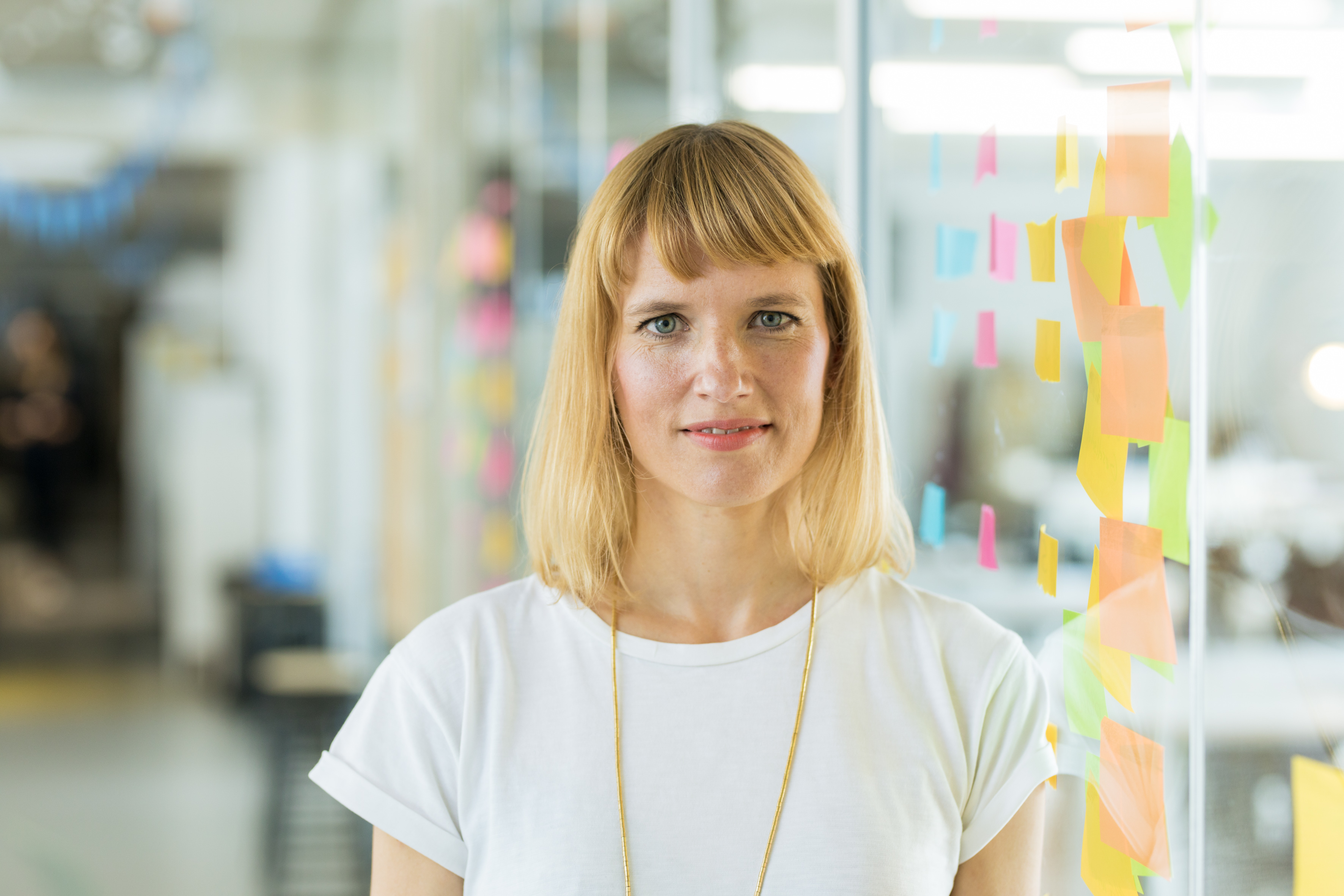 Interview with Senior UX Designerin Charlotte
Charlotte Vorbeck joined DigitalService in May 2021 as Senior UX Designer. Charlotte previously worked as both a Senior Software Developer and Senior UX Designer, so she contributes design, tech, and leadership experience to the team. To wind down, Charlotte likes to bake cakes. Not only are her kids delighted – so are her colleagues, because she also loves to share. Charlotte thinks that if DigitalService was an animal, it would most likely be a kangaroo. Why? Find out here.
"It's our responsibility to facilitate a collaborative way of working and integrate different perspectives."
Charlotte, what was the last thing you were proud of?
In connection with a project that was initially developed by the public administration and for which it issued specifications, we conducted user research for the first time. We designers always like to think in pictures, we need to smell the air. As soon as we have all that, we really shift into overdrive. Anyway, we traveled together as a team for four days, talking to users who would be working with our software in the future. That really got the ball rolling for us. We understood even better what it was all about. It brought us together as a team and helped everyone set sail in the same direction: These are the users. We have to provide this solution. That's when the sparks start flying. Insight shared by everyone always works.
What are the discussion topics for the team at present?
Is there an alternative to a big bang? Well, by big bang I mean that we will only be delivering the software as a complete package three years from now. We would like to avoid that. The question is: how?
How do you experience the tension between the start-up world and the project world of the public administration?
We were just reflecting on this in the team the other day. We have to find a healthy balance between pace and involvement. It takes a lot of convincing and getting to know each other.
How do you experience the different "languages" that come with different organizational cultures?
The term "shared understanding" is absolutely crucial to us and fundamental to successful collaboration. Finding a common vocabulary that everyone can actively use is a fundamental building block in our project work. Once you've achieved that, you've made a giant step forward, a step which goes far above and beyond language…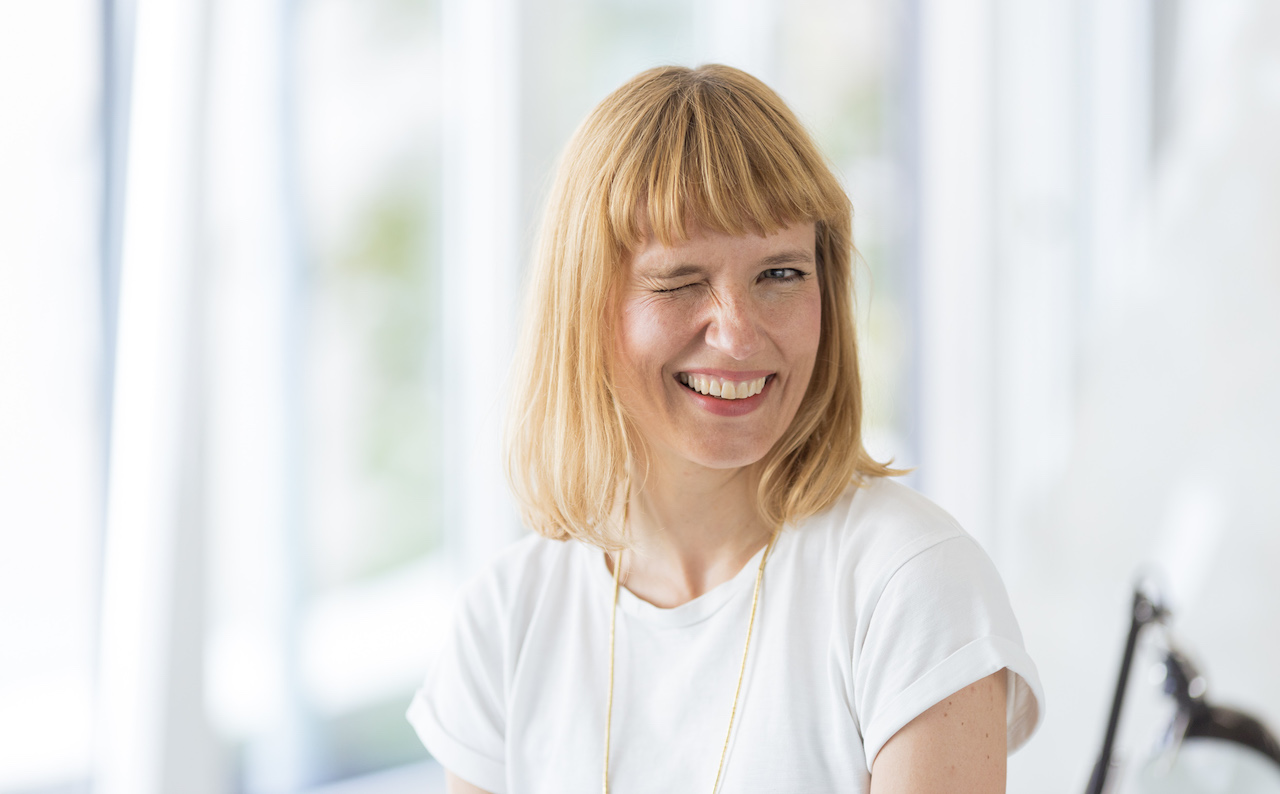 How do you go about constructing IT solutions?
Key is: we work iteratively. We want to understand things in "small packages": what is the right thing to build right now? We want to validate quickly. You can come up with a lot of things on the drawing board, but the field of actual practice often teaches us otherwise. Things that could not be properly grasped in preliminary discussions crop up every day in our work. That's why we leave ourselves enough latitude and space to decide, to revise our decision, and to modify our revised decision, and so on: what is the next priority now?
Your promise and aim is to make federal government services as easy to access and use for everyone as other digital products that we use regularly. How do you go about achieving this?
The first thing to do here is to create an openness for agile working. Product thinking! It is not enough just to work through a list of features. A product can and should be able to do more. Then there is user-centeredness itself: by integrating small feedback cycles and firmly embedding them in the process. Listening, looking over people's shoulders, feedback: that is how I make sure that I continuously validate whether I am keeping my promise and working in an effective way. When I talk about accessibility, for example, I have to include people with disabilities in the user design process.
How would you explain your work to a 5-year-old child?
I try to build websites and apps on the cell phone or iPad in such a way that you no longer have to go to an administrative office, but can do as much as possible yourself from home.
What motivates you on an everyday basis?
My team. Everyone has the ambition to deliver very professional work. We have a similar notion of how we want to work together. And a common mindset: you don't have to be able to do everything and have an answer for everything. For example, take the question: how do I transfer a specification into a new agile process so that everyone is taken along and stays on board? That hasn't been done yet. We are now finding solutions for this together.
Can you describe the atmosphere at DigitalService?
We are a very young, growing organization and very female. We are open. And we are still new and in the discovery phase. There is a lot of motivation and enthusiasm. At the same time, there are still many unresolved questions, but a freedom and latitude to shape things.
What are the core skills for a team moving into such a new work environment?
In my view, the core skills here are: How can I break down complexity? How can I quickly acquire knowledge? How can we learn from one another? What motivates us is mutual support and backing from the management level. We have the freedom to find suitable solutions for ourselves and, when in doubt, we are encouraged to draw a red line. We need a similar understanding: What exactly is the mission? Where do compromises make good sense? We want to use our methods and processes profitably for everyone.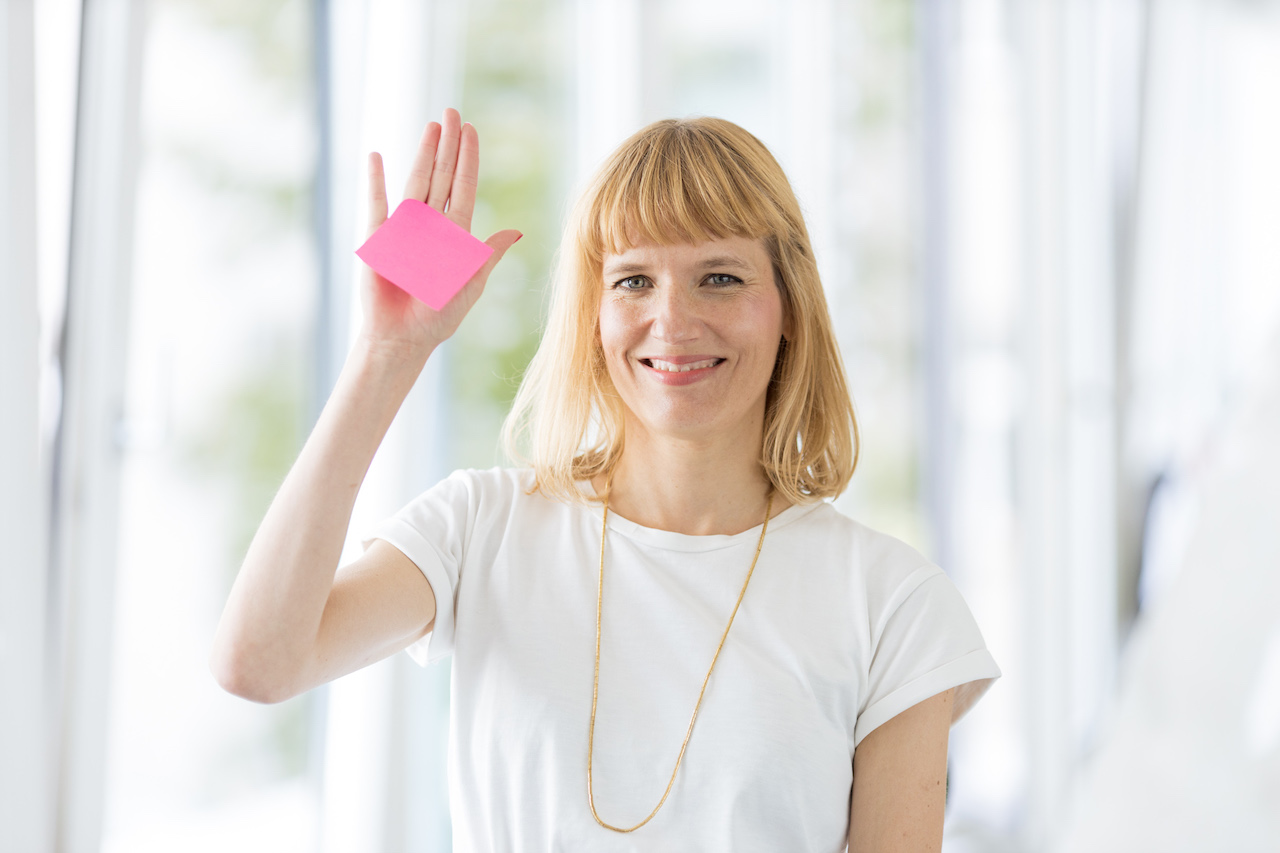 To whom would you recommend that they apply at DigitalService? For what kind of person is this the right organization?
Individuals who like to work independently in a team. Who have high expectations of their work. And they need to have plenty of stamina. And people who enjoy changing things for the better. Maybe even really dream of it.
How do you maintain and uphold your vision?
By ensuring that we constantly strengthen ourselves by focusing on our goals and continuously reviewing our methods. This also means reflecting on our culture, sharing disappointments and joys, and supporting each other internally. When that wall suddenly is there right before your eyes and you get the feeling: this path is blocked, no going forward here… Then we remind each other: This is a long-term project. Not everything will work out right away. That's completely normal. We motivate ourselves to stay on the ball. The vision gives us traction.
What would you have liked to know earlier?
That I don't have to know everything.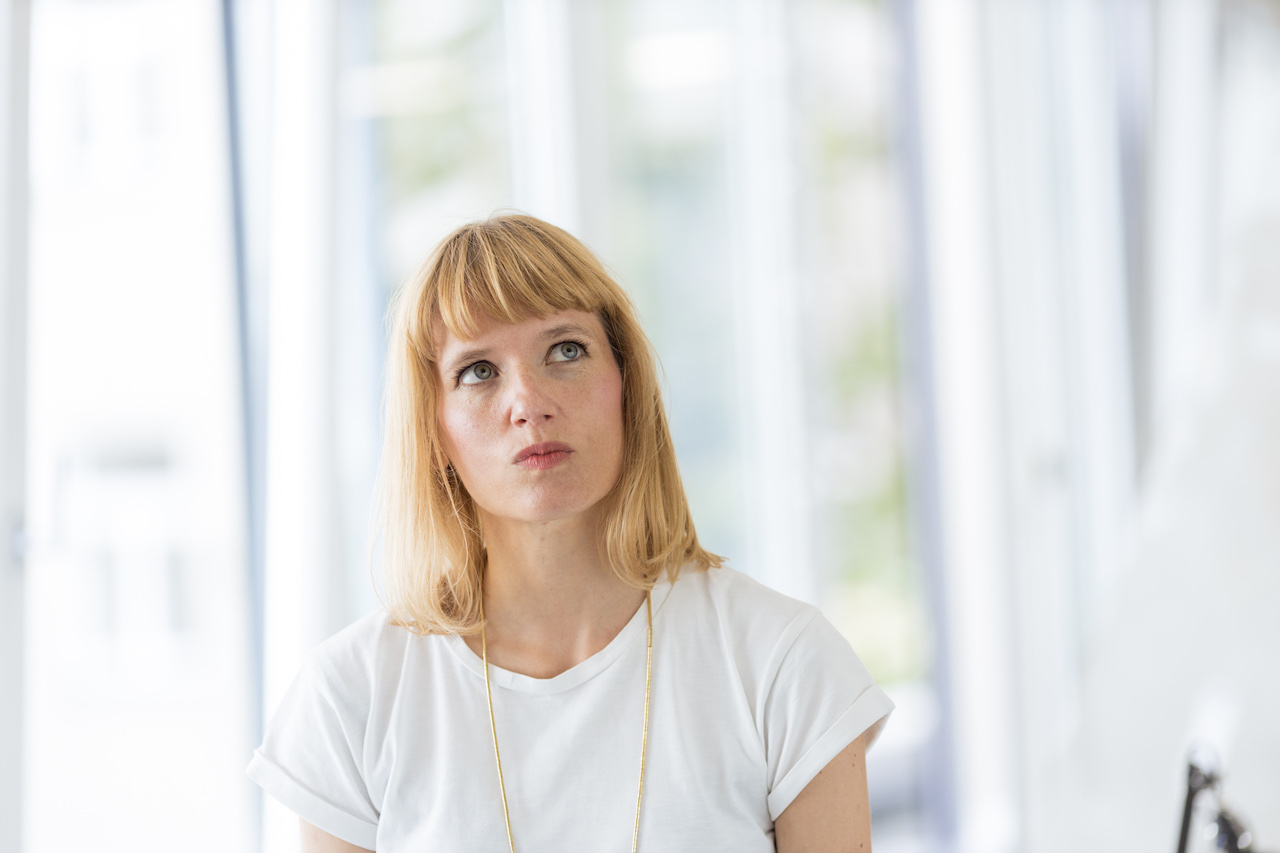 How do you practice the culture of accepting mistakes at DigitalService?
We try to jump all over the mistakes. In a positive sense. So something isn't that great yet: why? We brainstorm about what is happening. Sometimes it's something quite trivial. Mistakes happen. Sometimes the reason can't be identified so quickly, so then you have to dive a little deeper. If there are structural things that cause errors, we have to find them, of course. The task is to understand mistakes. What could we try out to make sure it doesn't happen again? That is also part of the learning curve for us.
How did you hear about DigitalService and what convinced you to start working here?
At my last job I read a LinkedIn post and thought: a German DigitalService – exciting! As a UX designer, sooner or later you stumble across the Government Digital Service (GDS) from the UK, which has been around since 2012 and has done a lot of good things, to put it pure and simple. The field is exciting for us because the role played by design is so important. Civic design organizations exert a certain magnetism in our field.
Before that, you were a Senior Software Developer at Wooga for 6 years and a Senior UX Designer at SHARE NOW for 4 years. What were your take-aways from that time?
I gained a lot of technical knowledge and personal understanding of my role as a UX Designer. For me, the UX role is on the one hand a designing role, but at the same time you are a facilitator. It is our responsibility to facilitate a collaborative way of working and to integrate different perspectives: What do users need? What is technically feasible? What are the market or underlying conditions? What does the budget look like? Our work involves a lot of proactive listening to really understand what each group needs and what their goal is.
What does good leadership mean to you?
Leadership is supportive. A good leader can be an engine to bring together the right people with the right opportunities, releasing a lot of positive energy to achieve exceptional performance. Where does a person's potential lie? And what does she need to shine in her best light? I think women have a different perspective on leadership.
What are you reading right now?
"Empowered" by Marty Cagan.
Who inspires you in your field?
In civic design, it is Cyd Harrell. She wrote a book that I can only recommend to anyone who wants to delve into the field: "A Civic Technologists Practice Guide". There are so many good thoughts in it… For basic product design, its Melissa Perry. Her credo: we need to get out of the feature trap and stop building things that we don't know if anyone really needs. Instead, we need to focus all our energy on doing the right things. And that's only possible if all relevant perspectives are on board.
What excites you about the public administration?
I have already met many impressive people at the administrative level. I find them to be extremely strong in process terms and very disciplined.
If the DigitalService was an animal, which one would it be and why?
A kangaroo. First of all, Australians are really good when it comes to digital product development. As a DigitalService, we want to hop ahead relatively quickly and bounce back to the ground between the hops. And of course we want to take the public administration with us in our pouch.
What opportunities do you see in the field of civic design?
A government structure can be leveraged and improved by building technology to work for people. Ideally, technology that is a bit more just. More transparent. More participative.