Interview with Product Lead Magdalena
Magdalena Zadara is Product Lead at DigitalService. Trained as a Product Designer, she combines user-centered design with her experience working on software teams to develop digital solutions with and for the public administration. Previous roles included Head of Product at the start-up Fernarzt and Designer at company builder BCG Digital Ventures. Her first car was a Trabant, a cult model built in East Germany before German reunification.
"Product management is a game of consequences."
How would you explain your job to a 5-year-old child?
I make things happen. Our organization wants to achieve a certain goal. And to do that, we have a team to solve the task. Each of them is particularly good at something. For example, painting or imagining something. Or programming. My job is to help this team of great people so that they can work well so we can achieve our goal together. At DigitalService, we call this role the Product Lead.
You received your bachelor's degree in product design at Central Saint Martins College of Art and Design in London and then studied product design and visual communication in Warsaw. How do you look back on your time as a student?
Product design at Saint Martins is very focused on human-centered design. I learned an incredible amount there. How does a product mesh with an ecosystem or the lives of users? What exactly is a product meant to achieve? We learned how to design products from the user's perspective. I also learned a lot there about iterative work.
Go ahead and tell us more…
Consistently iterative work also means trying out many things and discarding a lot. The maxim is: resist any early emotional attachment to ideas or prototypes. The focus is clearly on the goal. For me, there is a beauty in quantity. Good ideation works like this: Generate 100 ideas. Then throw away the first 10, because everyone has had them before. Ideas in the middle are interesting, e.g. 40 to 60, we always looked at those particularly intensively. After that, you get tired. We learned a lot about how to develop good ideas in a structured way… It's not about the first idea. It's about implementation, iterative testing, the feedback that makes an idea really interesting.
Can you trace out your professional career for us to date? What have you picked up along the way?
First I worked for agencies like the software development agency Polidea in Warsaw, which was founded by developers. There was a lot of emphasis on software craftsmanship. As a UX Designer, it was a great school to learn things like: How does software work? How exactly is it developed? Then I was at BCG Digital Ventures, a subsidiary of the Boston Consulting Group. In my role there – first as an Experience Designer and then as a Product Manager – I learned a lot of "regular" processes and how products and companies are structured.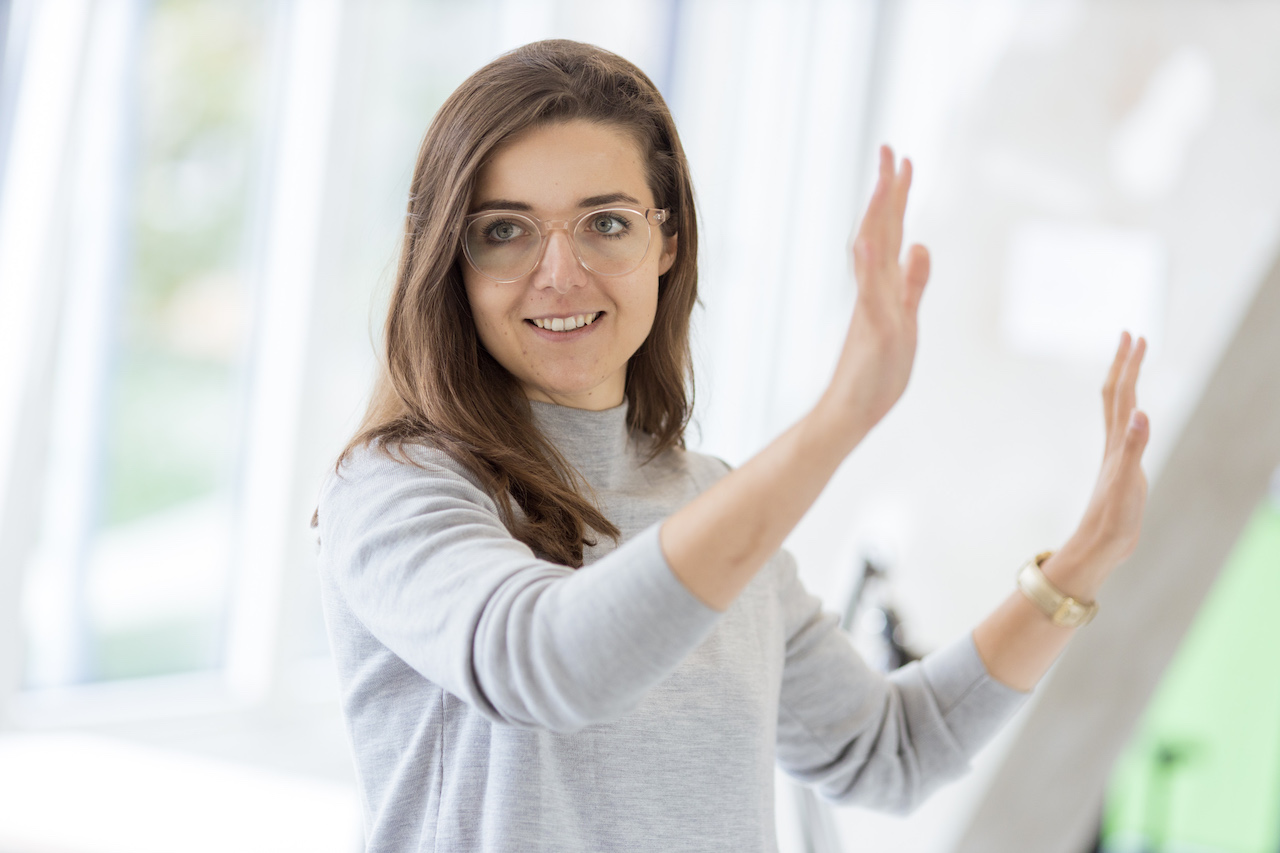 You were also Head of Product at Fernarzt…
Exactly. Most recently, I worked at the start-up Fernarzt. That was where I learned how and when it makes sense to break processes and do things differently. The question is: how do I arrive at the goal? Some would call this entrepreneurial thinking. When it seems like everything's just falling apart: What can I do? How do I get to my goal even when traveling through the roughest terrain? That helped me decide what is important and what is not so critical in a given situation.
You've been with DigitalService since February. What convinced you to become part of this fast-growing team?
Since I studied in London, I was of course familiar with GDS (Government Digital Service). What ultimately convinced me? It was the interesting mix of tasks, team culture and values. It was simply a perfect cultural fit. Citizens form an opinion about the state through their touchpoints with the public administration. If I can help improve these touchpoints, perhaps I can also make a small contribution to strengthening trust and confidence in democracy. I am intrinsically motivated to work in DigitalService and would like to play an active role in implementing its vision.
How do you see your role at DigitalService today?
Product management is a game of consequences. As a product manager, I have to be able to assess what second-, third-, and fourth-degree consequences a decision will have. Now, in our work for the public administration, I find it invaluable that we have so many people working for us with interesting profiles, a wealth of experience and very broad horizons.
What projects are you working on at present?
I am currently managing the UseID project and have also managed the Steuerlotse (tax return) project in recent months.
Steuerlotse is a simplified online tax return for retirees. The project has a clear objective: to develop an online procedure that older people can use to do their tax returns without much prior technical knowledge. This goes for both the technical and linguistic levels. We use language that citizens can readily understand. As a small, interdisciplinary team, we have a lot of product responsibility in this project. We work in an agile and consistently user-centered way. We were able to put an initial version of our product online after only 6 months. We have been able to put a whole lot of what we preach into practice here.
UseID relates to the eID ecosystem. The question is: how can we integrate the online ID function into the everyday lives of citizens? Right now we are in a completely different phase of the project. First of all, we have launched a broad, explorative research initiative with all relevant stakeholders. What do people associate with digital ID cards? What are their desires, hopes and fears? We have been able to plot different opinions and get a feeling for the overall mood and are currently in the process of mapping different user worlds. Our target group here is really diverse: all citizens with an ID document. We took a closer look at 30 ideas, new and existing initiatives, and tested them for resonance with relevant target groups. We used a wide range of tools and methods: from co-creation and representative surveys to online surveys, in-depth interviews and shadowing in the citizens' office (Bürgeramt). We are currently working on five very concrete implementation-oriented packages that scored best in the evaluations with a view to the goal.
What is the best advice you can give us?
Stick with the process. Don't throw it overboard. And: quality can only be achieved through a certain quantity. If I only take a closer look at one idea, I won't know if there might have been better alternatives.
I am proud of not being afraid to look at problems that are seemingly hopeless. Design offers many methods to solve so-called "wicked problems": these are problems with many dynamic components, where everything interacts. So we as a team have to keep the focus on how we want to get to our goal in difficult moments. And we can do this if we all trust in the process together.
How do you celebrate success as a team?
We have a shout-out channel on Slack. Team Steuerlotse also has spontaneous (virtual) dance parties when there's something to celebrate. That's a nice team ritual. Generally speaking, we show a lot of appreciation. We support each other and praise each other honestly and often. It's a warm, caring togetherness. We always find something to laugh about.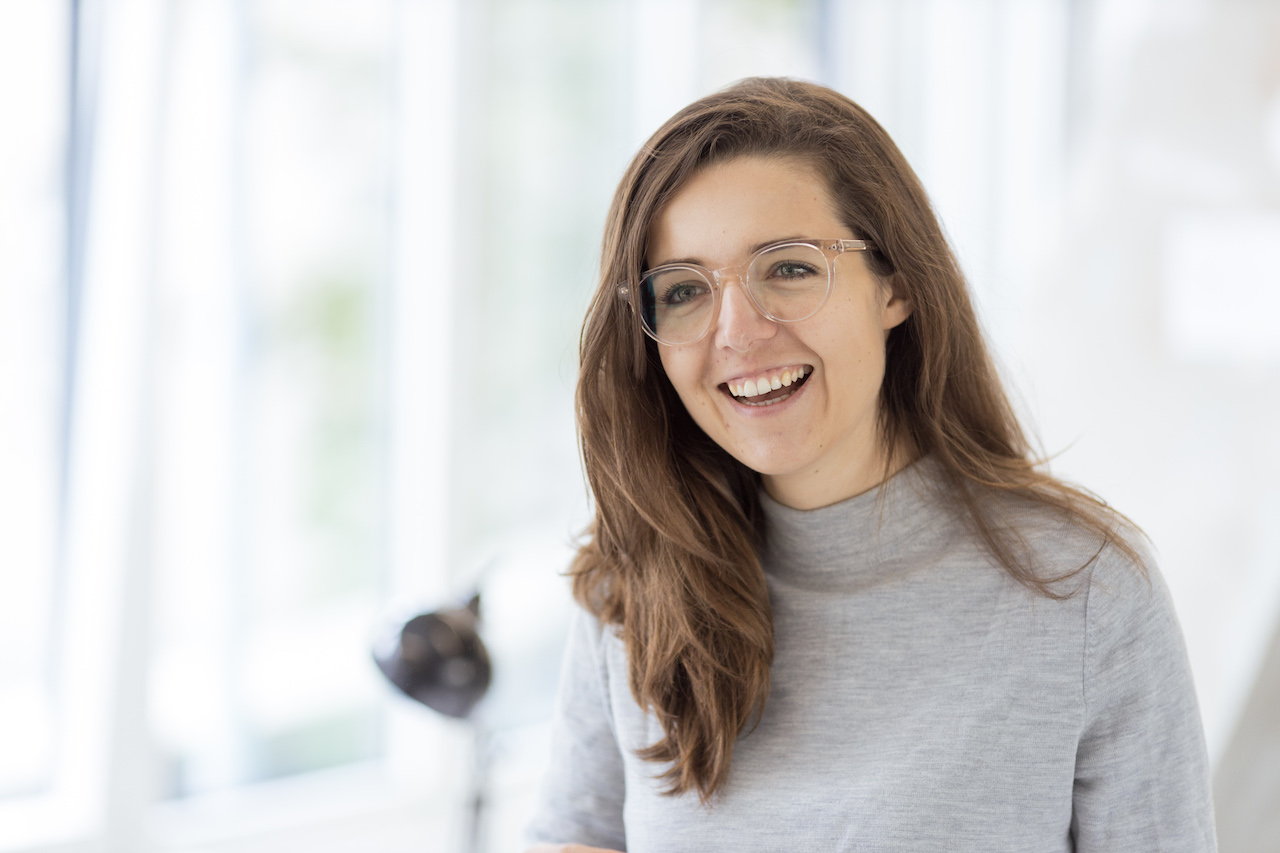 What characterizes a learning organization? How do new things find their way to DigitalService?
The way I see it, an organization learns when everyone is able to talk openly about what went wrong when there is uncertainty. In a reflective, constructive way. There's a big difference for me between "I tried something and found out it didn't work" and, on the other hand, "I made a decision and it turned out to be the wrong one". Those are two different things for me. In the first case, my decision to try something new was the right one. In the second case, more reflection is needed. If we live and breathe as a learning organization at all levels, and if people here deal with mistakes constructively, well, that is invaluable.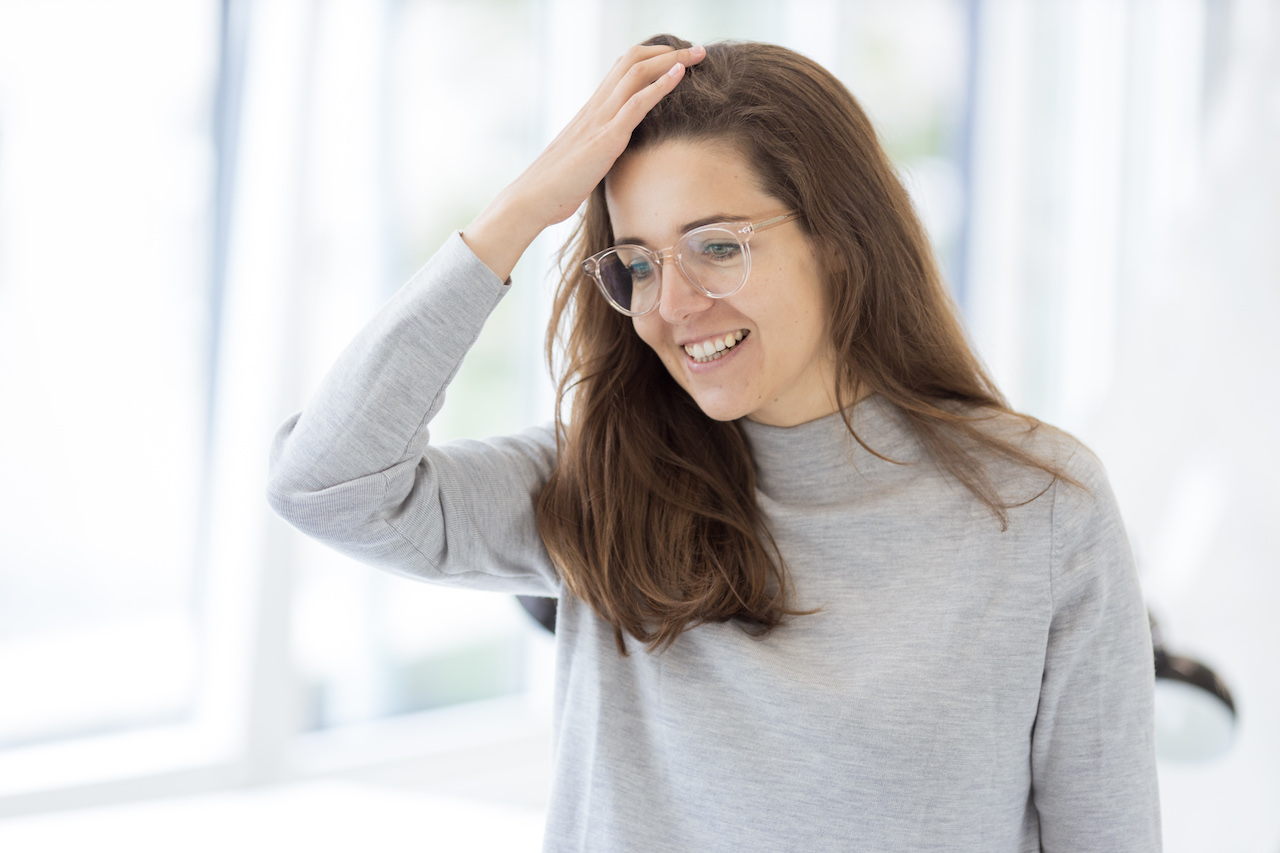 Your team is growing at present. Who do you think should apply here? What kind of profiles do you look for?
People who are not afraid of complex problems, but enjoy them. We don't practice a preaching mindset here, and instead work in partnership with the public administration. Intrinsic motivation is another element of the profile that we seek: a passion for the DigitalService mission. Also perseverance and empathy, and acceptance of the fact that it can sometimes take a little longer to implement digital solutions in an administrative context. In return, we achieve a high impact potential.
What motivates you anew day in day out?
Team interaction. No matter how complex the problem, there's always someone here to support me and lend a sympathetic ear. We are a tight-knit community: Nobody said it was going to be easy. And that is a good thing. Let's move on. Trust the process.
If the DigitalService was an animal: which one would it be and why?
An anthill. Or beehive. In any case, something where every single being contributes to the overall construct and the collective functions well.