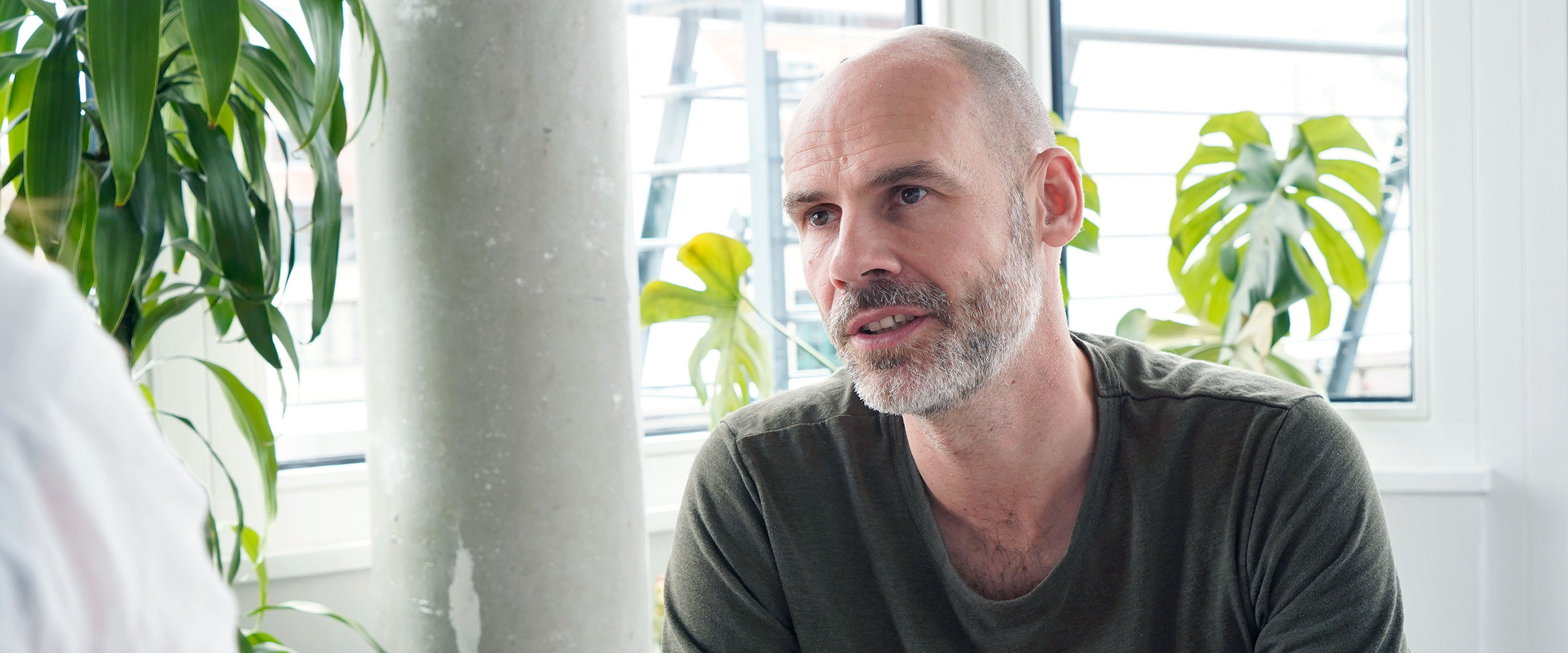 A last cup of coffee with ... Philipp, Managing Director at DigitalService
Since October 2020, Philipp has been responsible for building up the product division as Chief Operating Officer (COO). With years of experience in successful digital start-ups, he has been instrumental in helping DigitalService grow quickly – and sustainably. Now Philipp is leaving the executive management team. On his last day at work, he took the time to look back with us once again.
At DigitalService, you have the opportunity to work on topics that can have a very positive impact on society as a whole. In other words, to create real impact. That's pretty unique.
Our organization has undergone tremendous development over the past two and a half years. How did the decision to leave DigitalService come about?
Two and a half years ago, I started with a clear mission: to build up the DigitalService product division from scratch – just as I had done in other start-ups in the years before. By the way, I myself was surprised at how well that worked out. More than 130 people now work with us to make our state more digital. With the product division in place and the teams working successfully, my personal mission has been completed.
Simultaneously we have repeatedly encountered the same challenges in almost all of our projects: structural hurdles and framework conditions that not only make our own project work more difficult - but which also put the brakes on digitalizing public services as a whole.
Changing these will be a key task in the coming years, which will require transformational expertise and a change of focus within the executive management team. Personally, I can contribute relatively little to this – and I don't see myself in this role. With this in mind, we decided at the end of last year to reorganize the executive management of DigitalService.
You actually come from the private sector: You were at Rocket Internet, at Wooga and have experienced successful start-ups. What was different about DigitalService?
(Laughs!) Kind of everything. At Wooga, for example, we worked extremely hard according to the trial-and-error principle. We built something and then saw whether it worked – or not. It was just us and the users.
At DigitalService, too, we work in a user-centered, insight-driven and iterative way. However, this is often a challenge when working together with the administration. Many of our project partners come from a tradition of work contracts and specifications and expect to know at the start of the project what the exact solution will look like. So we have to keep advocating for the idea of working in a truly agile way. To be allowed to move forward iteratively, step by step.
Winning our project partners over has huge rewards. We have an opportunity to make the lives of millions of people easier through well-designed digital public services. This potential impact is what drives everyone here and creates a very special sense of togetherness.
That sounds very different and almost as if, despite your many years of experience, you have learned – and perhaps had to learn – something new?
That's also true. The learning curve was really steep. At DigitalService I worked for the first time in a context where there was another player besides the users: a client. At Rocket Internet and Wooga, the situation was entirely different. We developed classic consumer products that were sold directly. At Wooga, it was mobile games. That means we were able to measure things quite easily: How successful is a game? How many people want to play it? How many people are still playing three days or a month later? And how much revenue are we generating? Ultimately, that was what defined success for us.
It's completely different with DigitalService. There is always a client. One of them is the German Federal Ministry of Finance (BMF), for which we have developed two products so far: the tax guide for old-age pensioners (German only) and our solution for the property tax declaration (German only). So in both cases, we were commissioned by the BMF to build a product that people can use to file their taxes. In the end, we measure success against both stakeholders: the users and their satisfaction, and also the client who paid for it.
Working "across the board" and with such different stakeholders was something completely new for me. I learned an incredible amount about how complex it is to successfully develop user-centered software in such a constellation. And how an organization has to be set up in order to be able to achieve this.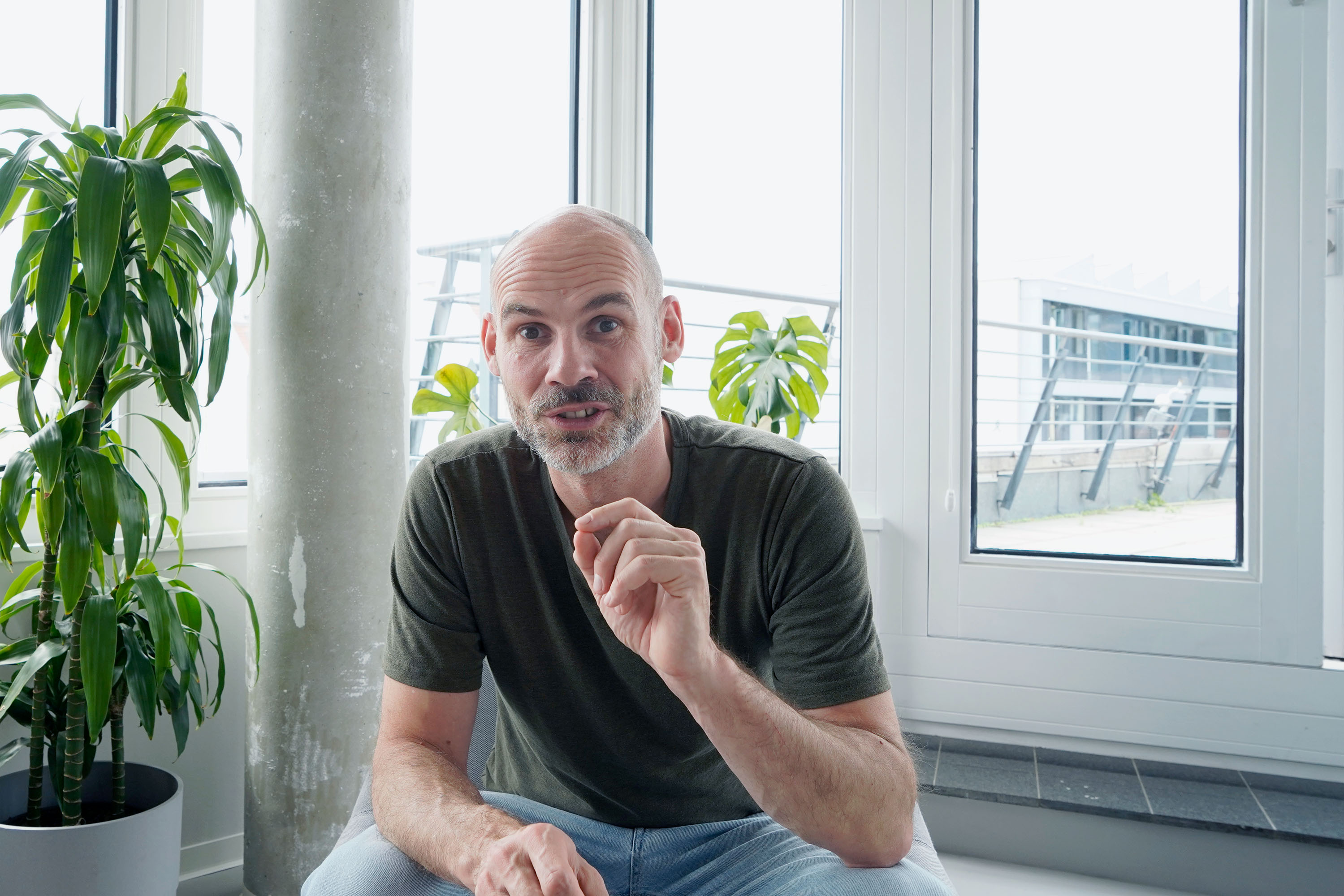 Talking about software projects: Do you have a personal favorite?
I don't really have a personal favorite. But I have to admit that I have a particularly close relationship with my first projects. I was still working on them myself and helped get them off the ground. I also have fond memories of our property tax project, with which we reached almost a million users within a few months and received an incredible amount of positive feedback. That was a great experience.
Something that is still very close to my heart is NeuRIS. This idea of bringing all federal legal information onto one central platform, so that it is machine-readable, user-friendly and available free of charge to anyone who wants to work with it. Open Data, as I imagine it.
Is there anything that you imagined would be completely different? Any expectations that have not been fulfilled?
First of all, we were very pleased that "digitalizing the public administration" and "creating a modern state" made it so prominently into the 2021 coalition agreement. That really gave us momentum! Nowadays, however, I have the impression that these goals have increasingly fallen out of the government's focus.
Of course, the Russian war against Ukraine changed everything. Today, policy makers are facing challenges that no one could have imagined a few months earlier. Nevertheless, the future issues surrounding a digital state must not be pushed aside any further. We are already lagging behind internationally. For the future, I would like to see digitalization regain a higher profile not only in the political debate, but also in everyday administrative life. In concrete terms, I hope that we can start implementing it on a large scale.
Is there anything that has really surprised you in a positive way?
Yes, the will to change among many people within the administration and their great motivation to push things forward.
Before I came to DigitalService, I had very little contact with the administration, and really only as a citizen. I admittedly also had one or two preconceptions.
These have not been confirmed at all. Almost all of the administrative staff I've dealt with in the last two and a half years are really motivated, work hard, and are committed to their topics.
It is due to the existing processes and structures that many things nevertheless take so long and that the administration has difficulty with change in general. They work within a fairly rigid framework with little room for new forms of collaboration.
This is exactly why we at DigitalService have decided to integrate transformation management as an additional discipline in our project teams, as a lever for the necessary changes in the framework conditions as a whole.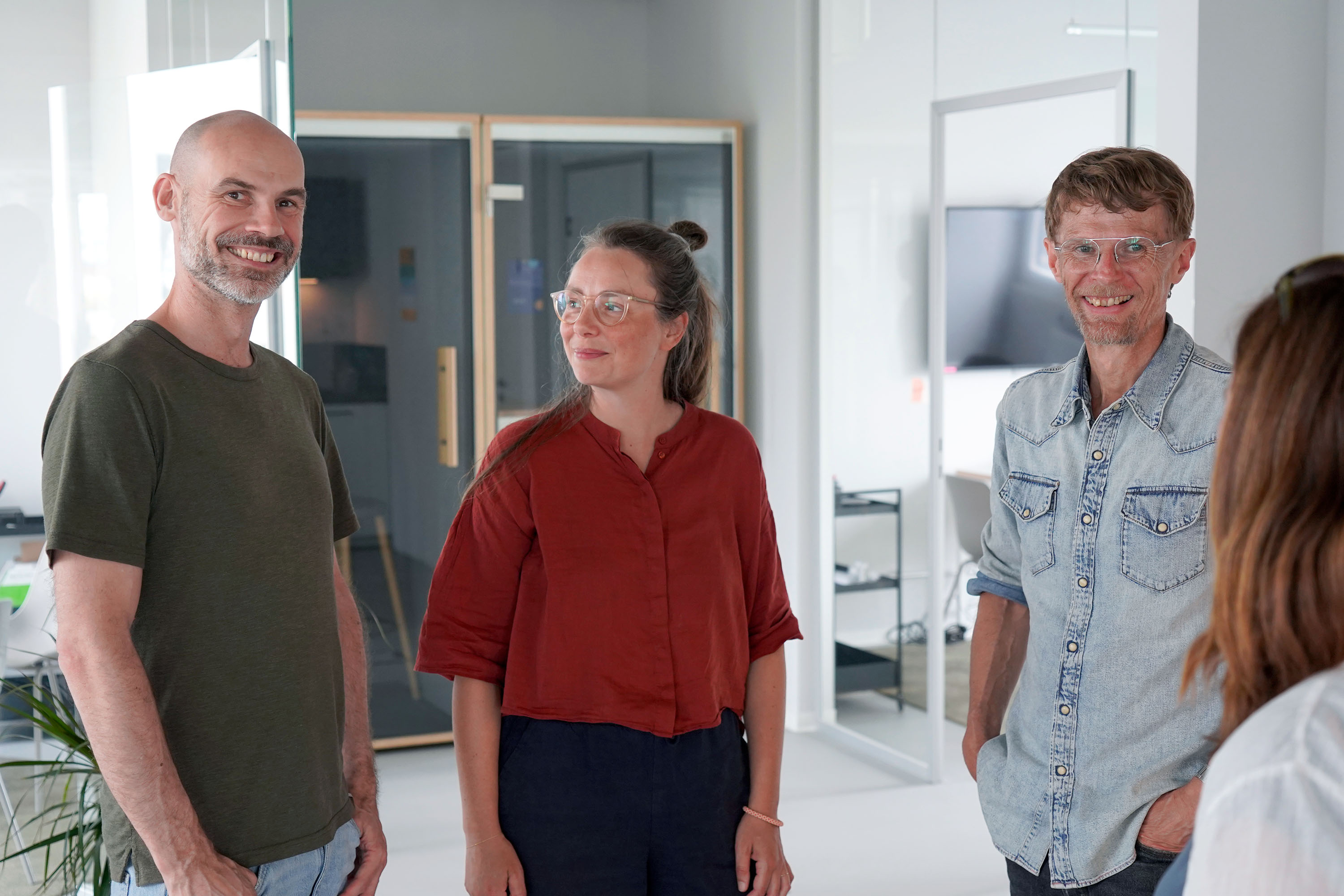 We know you don't like to talk about yourself. But is there something you are really proud of?
Definitely: the DigitalService team! We've built up a really good and capable software development unit in a short space of time – with people who are incredibly motivated and really want to build products within this complex framework. Despite all the challenges. We can be really, really proud of that as an entire organization!
Especially so because we met with so much skepticism at the beginning. "What you want to do won't work within the administration", "You won't find people", "You'll never make it". Our biggest concern was that we wouldn't actually be able to build the team. That it did work out so well makes me happy – and, in turn, proud.
It sounds as if you already miss your colleagues ...?
That is actually true. But I also think that I will miss this special context. At DigitalService, you have the opportunity to work on topics that can have a very positive impact on society as a whole. In other words, to create real impact. That's pretty unique.
Is there anything else you'd like to share with the team?
Never forget that digitalizing the public administration is a task for generations, and perhaps even a lifelong effort for some. Cyd Harrell (author and one of the leading figures in the international civic design community, editor's note) once said - quoting her in my words: We only have this one administration, and it's a relatively rocky, even lengthy road to success. But it is necessary to walk it.
And that is simply true. I also firmly believe that it is enormously important for the long-term stability of our democracy and our society that the public service works as the citizens expect it to. That's the only way we're going to get people in Germany to regain confidence in the performance of public institutions.
That's what it's all about. Of course it is exhausting, we don't need to stress that. But it is just as necessary. And even if many successes are small successes at first: They make persevering worth it.
I think many people can understand the "task for generations". But of course, we're also curious: What's next for you personally? In a previous interview, you said you would like to be an astronaut!
Yes, I haven't quite given up hope yet. But for now, I'm looking forward to a completely different, very down-to-earth challenge: I'll be on parental leave from July. I'll let everything else come to me.